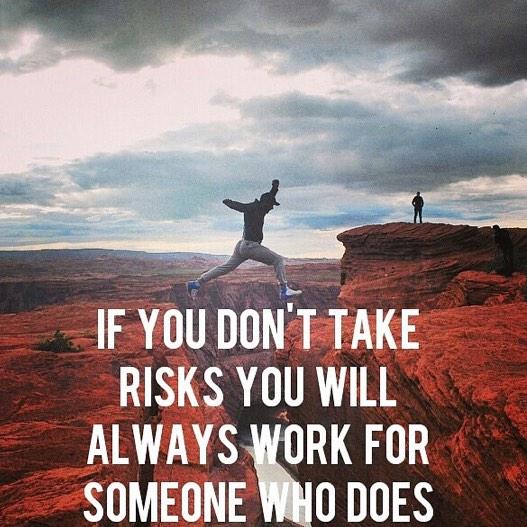 A few more to inspire you.
If things seem under control, you are just not going fast enough. Mario Andretti
Life is inherently risky. There is only one big risk you should avoid at all costs, and that is the risk of doing nothing. Denis Waitley
Finally, if you don't take risks, we will be out of business.
on 11 May 2015 - 8:51pm
Guest